You've heard that you can transform your website into a lead generation and business development tool. But how? We call it the Transformative Marketing ProcessTM.
Our one-day, on-site inbound marketing and sales workshop will help you get a much better understanding of how it works. We'll discuss:
How modern culture has impacted the marketing and sales process
How to use your website to build awareness and get new business contacts
How connecting your website to a CRM can help you gather sales intelligence you didn't know existed
How a digial strategy can help reach or exceed business goals
Need buy-in for inbound marketing and sales? This workshop will help engage both management and practioners to establish a baseline understanding of next steps.
Ask us questions about an inbound marketing and sales workshop
Achieving Buy-in Across Your Company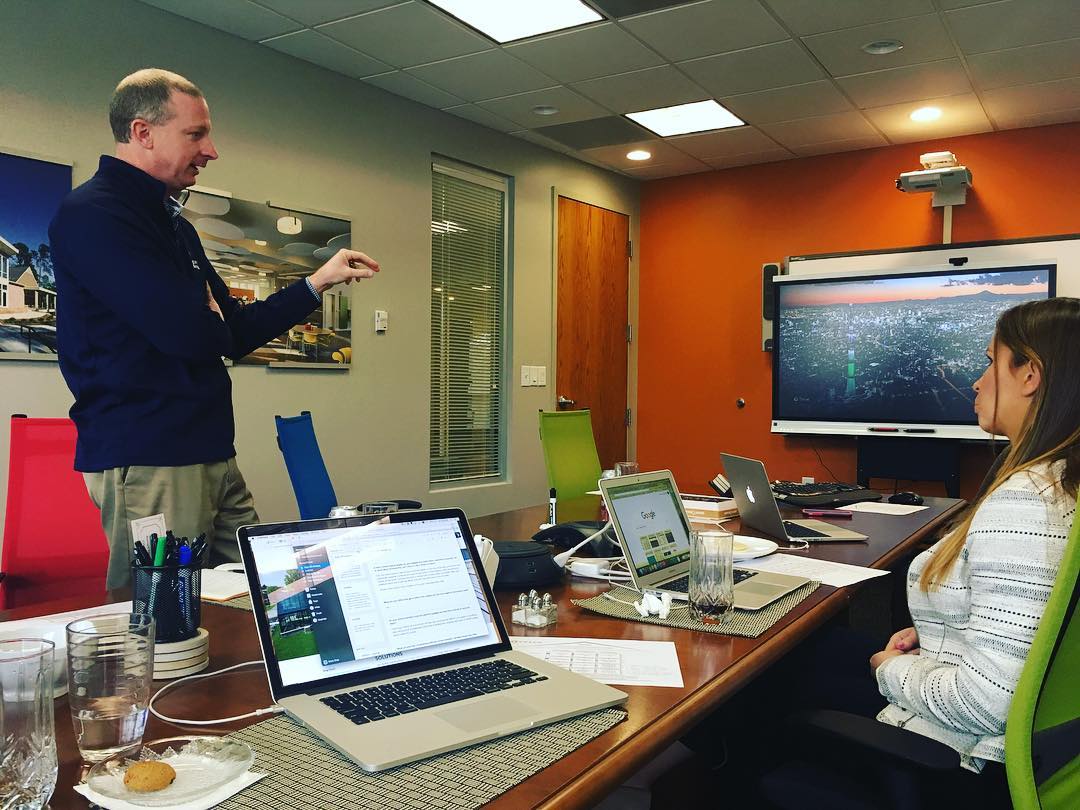 As a practitioner, you understand the value of online marketing. Selling the idea to management is another story.
In one of our workshops, we get management and practioners in the room together and discuss these concepts in plain language.
Through interactive discussion and conversation, we're able to give people a common understanding of why inbound marketing and sales meets the needs of today's buyer and practical tips to implement it at your organization.
Basing a Digital Strategy Off Business Goals
The second half of our workshop is an interactive session where management team members can share specific business goals, and we put those goals in the context of a marketing funnel. During this time, we transform business goals into inbound marketing and sales goals, and touch on what tactics must be present to achieve those results.
Whether companies have written, specific goals or not, this discussion helps us create reasonable goals and identify gaps.
What to Expect in a Workshop
Here's a sample agenda for a typical TMP workshop.
9:30a
What is Transformative Marketing?
10:00a
A Website As a Profit Center
10:30a
Marketing Automation that Connects
11:00a
CRM as a Sales Enablement Tool
11:30a
The Fuel: Customer Focused Content
12:30p Competitive Review
2:00p
Break (Whittington Consulting formulates marketing plans)
3:00p
What Digital Marketing Success Looks Like
What Does a Workshop Cost?
Up to 5 of your team members: $5,000 plus travel expenses. Please inquire for pricing for more than 5 team members.