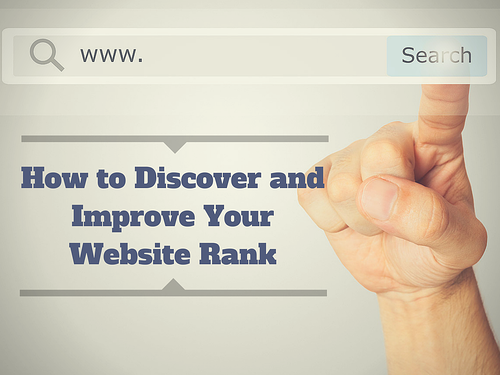 Your website is a vital part of your inbound marketing strategy. When designed properly, your website works in tandem with your content marketing, email marketing, and social media marketing to drive traffic to your products and services.
Information is power, especially when it comes to brainstorming ideas for improving your website performance. To better inform you about the performance of your website, here's a list of four free website rank tools that will evaluate your website compared to your competitors.
HubSpot Marketing Grader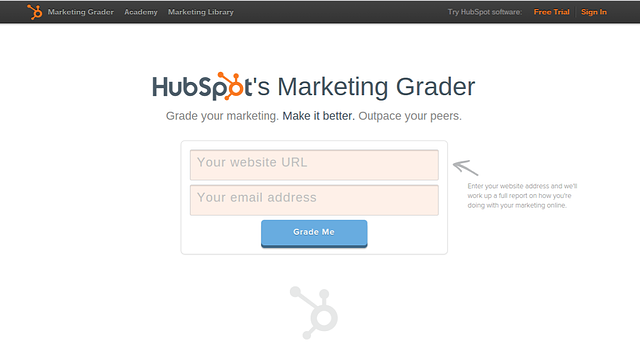 If we can bend the meaning of "website rank" for a minute, HubSpot Marketing Grader should be your first stop on this list. While this tool determines a grade rather than a hard-and-fast rank, it delivers an evaluation of your website that directly affects your website rank. Fill in your website information and within seconds you'll see a rundown of how your website is doing in the realm of blogging, social media, SEO, lead generation, and mobile, plus links to tips on how to improve those things.
WooRank Instant Website Review

WooRank Instant Website Review takes your website evaluation a step further to look at the hard details behind the words. Reviewing your website with this tool delivers a marketing checklist organized by priority with an explanation about why each metric is important and how you can go about getting it done in the most efficient way. The tool evaluates your website's approach to SEO keywords, outlining the ones you are using and how you can improve their use.
SimilarWeb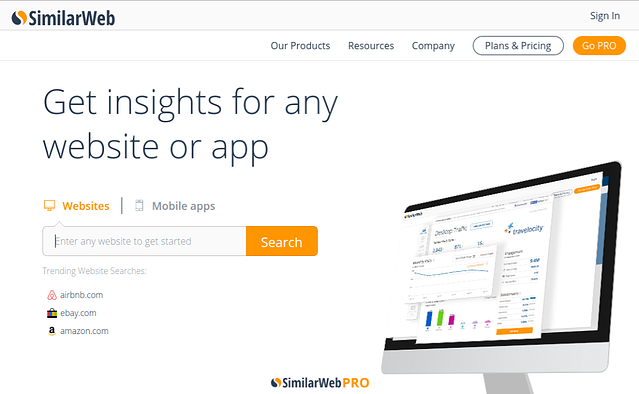 SimilarWeb provides a quick view of your website rank from three perspectives: global, country, and category. The website rank tool visually displays lots of valuable metrics such as traffic sources (direct, referral, search, social, etc.). Even better, you can add a competitor's website to the results to compare your performance side-by-side. Use this tool to get traffic insights for your website and get automatically-populated suggestions for competitors you may want to monitor.
Moz's Open Site Explorer
Moz's Open Site Explorer is perhaps the most thorough website rank tool available for free and it also allows you to follow along with how your competitors are building their links. The tool opens up on a dashboard that allows you to quickly view your website's domain authority and page authority. It also offers the most comprehensive review of inbound and outbound links among the website rank checkers listed here.
Website Rank Factors to Note
When you run your website through these rank checkers, you may observe a few common factors that affect the results. If you're ready to improve your website, pay careful attention to the following four qualities that most website rank tools take into account when evaluating your website.
No matter how much time you put into your website and your inbound marketing strategy, there's always room for improvement. When you're ready for a better-performing website, use these four free website rank checkers to identify opportunities for improvement and apply your new knowledge to your website.
Share & Prove You Found It First
The Digital Slate
Looking for timely digital marketing and sales insights to grow your business? Subscribe to our monthly digital newsletter for marketing professionals.
Subscribe