The cost of an inbound marketing campaign can vary greatly depending on what's involved. The purpose of this article is to explore what goes into pricing inbound marketing services to help you understand the topic more thoroughly. If you are looking for more information on website redesign pricing, we have created a guide that explores this topic in more depth as well, since website redesign pricing is determined differently than inbound marketing services. We also have information on our inbound marketing strategies page that speaks to the types of marketing efforts inbound marketing can entail and how it can help you work smarter; not harder.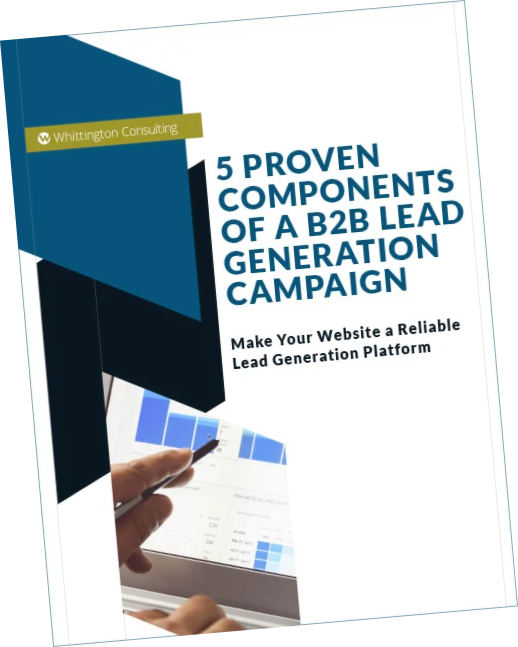 Inbound Marketing Price Ranges
Here is a look at our inbound marketing service prices at a glance. Please note that we tailor each client's individual campaign to their business needs based on a business analysis before we start work on the campaign.

Strategy Only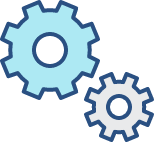 Optimize

Build

Grow
To get the right inbound marketing campaign for your business at the right price, you should be prepared to answer these questions:
What business challenge are you trying to solve for with an inbound marketing strategy? Closing a competitive gap? Being more educational during the sales process? Generating warm leads? Better visibility in search engines? Higher sales win rates?
How will you sell to leads/inquiries you get from your website? Is that process defined on paper?
How often will you want to publish articles on your website and social media?
Do you want to amplify your results by paying for advertising?
How much interaction do you expect from the firm/consultant?
How much do you have budgeted for an inbound marketing campaign?

Hiring a marketing consultant or hiring in-house
You might be considering whether you should hire a salaried digital marketing professional in-house or hire a marketing consulting firm. Both are viable options for many companies, but both options come with pros and cons. Let's explore those two options.
Pros and Cons of Hiring an In-House Marketer
According to salary.com,

the median salary

of a Digital Marketing Specialist in a small to mid-sized city like Richmond, Virginia is $63,200. If you include the cost of benefits including paid time off, a digital marketing specialist in a small to mid-sized city will cost your business about $95,000 per year.
A digital marketing specialist will have enough experience to execute parts of an inbound marketing campaign, such as social media management, content marketing, website updates, or email marketing.
If you were to opt to hire someone with more experience who is versed in digital strategy and can also execute the campaign, the median base salary in a small to mid-sized city will average

$107,000 annually

.
Hiring only a marketer, however, may leave your company short-handed when it comes time to do more technical activities, like coding website pages or emails. A full-time marketer may or may not have good graphic design skills, either. Finding someone who can do it all extremely well is like finding a needle in a haystack.
The strategic planning aspect of your inbound marketing campaign is critical for success. Hiring someone who can devise a sound strategy is going to cost you more than someone who simply executes the strategy.
One major advantage of hiring an in-house marketer is that they are working only for your business 40 hours per week.
Pros and Cons of Hiring an Inbound Marketing Agency
Running any kind of digital marketing campaign requires a multidisciplinary approach. For example, you will need a graphic designer, web developer, strategic marketer, social media marketer, and a marketing analyst to analyze results and recommend course corrections. Digital marketing agencies have these people on staff, and businesses pay one fee for access to all of the skill sets.
A full-featured inbound marketing campaign through a digital marketing agency like ours will cost about $7,500 per month ($90,000 per year). This service fee is more expensive than the cost of a lower-level in-house marketer but lower than the cost of an experienced in-house digital marketer.
In addition to having multiple skill sets on a campaign, an inbound marketing firm specializes in this type of approach and has done this type of work many times over many years. The experience can be invaluable for the success of your campaign.
On the flip side, an agency team is going to have several clients and split time between your inbound marketing efforts and others.

What drives the cost of an inbound marketing campaign up?
There are many factors that drive the cost of an inbound marketing campaign higher. If your company needs to see results quickly, you may need to pay additional advertising expenses at first to increase your visibility.

How quickly your business wants to grow is also a factor. If your company is looking for steady to moderate growth, an inbound marketing strategy can be a good fit. If you are looking to double or triple sales in a year, inbound marketing is probably not the only type of marketing you will have to do to hit those goals. The best way to determine weather inbound marketing will be a good fit or not is a business analysis.

Whether you are outsourcing or insourcing, technology is also a cost factor. A subscription to a tool like HubSpot or a series of other specialized tools is also a factor. Software is almost a requirement today. It makes a marketer more efficient and more effective at sending email, publishing content, data analysis, etc.

If you are evaluating the cost of Outsourcing, there are a few other factors that can drive costs up. The more decision-makers or points of contact the agency has at your company, the higher the cost. The more analysis needs your company has, the higher the cost will be. Do you need basic reports or frequent, detailed analysis?

What drives the cost of an inbound marketing campaign down?
Since most marketing agencies bill their time, an easy approval process on work performed will drive costs down. For example, if one point of contact at your company can make a decision, little else is required. If your team has to run creative work through a legal team or multiple teams of stakeholders, it will take more time and thus cost more due to extensive revisions.

If your company has already invested in helpful, customer-centric educational content in the form of videos or white papers, ebooks or articles, you may have the foundation you need to be successful. This will often drive costs down since a marketing agency will only need to do a content audit and optimize existing assets, minimizing the creation of new material.

Likewise, you may only have a specific need. For example, you may have an in-house marketer who can execute an inbound marketing strategy, but you may need a team to plan a road map for that marketer to follow. Or, you may need a specialized skill like management of paid advertising. The less work and agency does for your company, the less it will cost.

Why do we recommend HubSpot?
A full-featured marketing software tool like HubSpot helps bring together many different tools that used to be separate. The modern marketer can use a single tool to execute email, social media, website updates, and analyze results. Marketing software, when used properly, pays for itself many times over in terms of efficiency and business insight from data it collects.

We use HubSpot to execute inbound marketing campaigns. We also use HubSpot to manage our website and to run our sales process. Because we have used HubSpot since 2012, we have developed an expertise in the tool and have achieved certified partner status. We use HubSpot on a daily basis to run our own campaigns and campaigns for clients.

HubSpot is not just a tool for agencies. An in-house marketer can use HubSpot to run a campaign, or an agency and an in-house marketer can both use HubSpot in coordination to run your campaign. Of course, your sales team can also use HubSpot to track contacts and opportunities so you can see how much revenue marketing brings to your company.
How much does HubSpot inbounding marketing software cost?
The price of a HubSpot subscription can be confusing and complicated. There is a free version of HubSpot Marketing with very limited functionality. There's a starter version of HubSpot, as well as a Professional and Enterprise version. The HubSpot CRM is free to use, but using the more advanced Sales features requires payment.

The purpose of this article is not to break down HubSpot's fees, so you are welcome to refer to HubSpot's pricing page, where their packages and prices are explained. We are happy to help you understand the differences between the packages and give you a recommendation for one that fits your business.

Why are some marketing consultants' pricing more expensive than others?
When it comes to understanding why some marketing consultants' pricing is more expensive than others, we look at three factors. They are: experience, size of the account team and cost of living in their area.
It stands to reason that a marketing consultant with over a decade of experience and proven results is going to cost more than a marketing consultant whose only had a few years of experience. Experience is important, because it can add context to your business challenges. An experienced marketing consultant has noticed patterns over the years and developed time-tested processes for getting results.

It's also important to note that an industry specialist is going to be more expensive than an industry generalist, industry agnostic or "full service" firm. You may want a marketing consultant that has solved the same problem for other companies just like yours many times. Just know that they may also work with your competitors.

Marketing experience is critically important, but so is technical expertise. Some marketing consultants have chosen to specialize in particular marketing software. Our specialty is HubSpot. Because we don't work with any other marketing automation systems, we use HubSpot every day to solve challenges, which makes us more proficient at the tool.
— 02

Size of an account team
When you outsource your digital marketing to a consulting firm, you are hiring a multidisciplinary team. For example, our team has a designer, a web developer, a strategist and a team of outsourced writers. We also have freelancers we can pull in for specialty projects like video and application development.

Some firms will dedicate several people to your account team, which will drive your cost up. Larger marketing firms will often put a project manager on your account to manage people and resources, which we believe is overkill for most small and medium-sized businesses. To keep costs down, we have one strategist that runs a campaign, and pulls in other team members as needed.
The location of the marketing firm will also affect pricing. Firms located in a major metropolitan area tend to cost more because the cost of living is higher than a small or medium-sized city. There are also marketing firms that are fully virtual, which tends to average prices out.

Some marketing firms will outsource work internationally, which can cut their costs and make their services more affordable.

How do you choose the right marketing consulting firm for your business?
Before you make the decision on which marketing firm to hire, we recommend a business analysis to diagnose marketing and sales challenges and understand the real business need. This business analysis helps determine the gap between the current state and the desired state, and can help a marketing consulting firm prescribe services.

In order to understand the experience level of a marketing consulting firm that you are considering, read their case studies and look at their reviews and testimonials. If it is important to you that a marketing consulting firm has worked in your industry in the past, review their work in your industry. Have they demonstrated proven ability?

Cultural fit between the firm and your business is critical. For example, one marketing agency might be known for its creative abilities while your business needs planning in project management. it's important to understand what the marketing firm's strong suits are, and identify what type of firm might work best with your point of contact and stakeholders.

If your business has a certain technology or software already in place (like HubSpot, Salesforce or other), you will want to consider a marketing consulting firm that specializes or has significant experience with that technology.

A firm's proximity to your location is also important. Is it important to you that the firm is close enough to meet face-to-face? Or are virtual meetings and phone calls acceptable? Just know that if a firm is expected to meet face-to-face on a regular basis, they will usually bill their travel fees separately.

Ensuring that you have developed trust with a prospective digital marketing firm vendor, evaluating their experience and proven process to get results, and the firm's strong grasp of digital marketing strategy will ensure that you develop a mutually beneficial relationship that lasts.

Are we a fit for your business?
We hope that you have found this article helpful as you evaluate digital marketing vendors. Our first goal is to educate our prospects so they know exactly what to expect.

We have been doing inbound marketing for over 10 years. Our first client is still with us today because we get them consistent results.

We are HubSpot specialists because we first used it for our business. We are in the software every day for our business and others. We've been a certified partner since 2012.

Our firm is a best fit for small and medium-sized companies because we have a multidisciplinary staff. We have a designer, web developer and strategists on staff. We are a small team, and not too large that it drives your cost up.

We are not a high-volume marketing consulting firm. We limit our client load so we can give focused attention to our clients and learn their business at the deepest level possible.

While we are incredibly passionate about helping businesses succeed with marketing, we also can help develop sales processes and systems around sales to help you win more customers. Our work with HubSpot CRM helps our clients install their unique sales process on HubSpot so they can measure return on investment and show true proof that marketing is working.

We work with clients that need either a strategic roadmap for their digital marketing or that need a marketing firm to help them execute everything. We work well with internal marketing teams. While we customize every plan to meet your business' needs, you should budget at least $3,500 per month for our services and be willing to invest in HubSpot if you do not have a license already.

Finally, when you work with us, you don't need to sign a long-term contract. We will earn your business month after month.
What's the best way to find out if this is right for you?
If you would like to talk to someone at Whittington Consulting about if this program is right for you, please fill out the form here and have a conversation for free. You can also start with a business analysis, which looks at your current and desired annual revenue to identify gaps. This service costs $1,000, and the business analysis comes with a 100% money-back satisfaction guarantee.