Inbound Marketing Strategies
Working harder than ever on your marketing efforts, but still falling short? Try inbound marketing — the Whittington way.
We know how it can feel when you're doing digital marketing on your own. You want to integrate all of your marketing tactics together and be able to actually measure your impact on sales. But it can be a challenge to decipher which strategies will give the best business results. And even if you generate more leads, they may not equate to more customers if they're not the right prospects in the first place. You need a strategic inbound marketing partner who takes a holistic view. We work systematically with your business, sales and marketing goals. Because it's not enough to simply grow traffic or likes: your marketing has to deliver actual sales.
With the right inbound strategy, you can build a comprehensive marketing approach; winning more new business from fewer leads with less effort. We integrate with your team and bring our marketing, sales and technical expertise to the table to turn your marketing efforts and website into a 24/7 lead engine. Are you ready to work smarter?
Our Expertise is Industry Recognized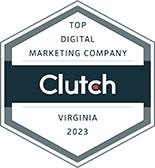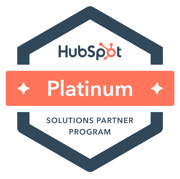 Advantages of Our Strategic Inbound Marketing: