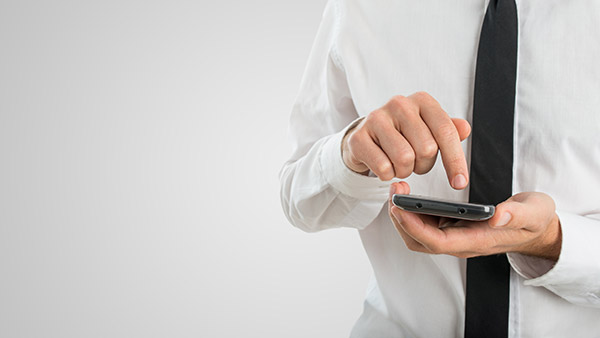 When you sign into your social media profile, whether it's LinkedIn, Twitter, or Google +, it can be overwhelming to read through each update and catch up on what's happening within your network.
It makes you wonder how these people -- from your favorite blogs and bloggers to competitors and colleagues -- post so much so frequently!
Well, here's a little secret you may not be in on yet: you don't have to log in and type up each social media update at the time you want to post it. You can schedule social media posts to go out at certain times of the day and at certain frequencies all at once, saving you valuable time and effort throughout the week.
Let's look at the pros and cons of scheduling social media posts
Before you adjust your approach, it's important to consider the pros and cons of scheduling social media posts.
The most obvious advantage of scheduling social media posts is that you can control the time commitment involved. Scheduling social media posts is a great way for busy CEOs, marketing managers, and sales professionals to maintain a social media presence without staring at social media all day.
The time you could spend on social media expands according to how much time you have: some B2B companies spend 20 minutes per week, and some spend 20 hours.
However, scheduling social media posts can quickly become a major disadvantage if you don't maintain certain standards. It's important to make sure you update with a purpose:
Don't jump on every social media platform and push the same updates out just to expand your "reach." That kind of reach is not targeted to your customer is therefore a waste of time. You'll experience much greater engagement by concentrating your efforts on specific platforms.
Schedule pertinent updates around your B2B blog posts. Don't choose a schedule that mimics what you're seeing from a competitor on social media because you have no way of knowing if that strategy is working for them. Let your B2B blog post guide the timing and topic of your update to make sure that your social media updates are aligned with your goals. Write several social media posts for each blog you write, then schedule them for future dates. This will help you get more "mileage" from every blog post while keeping your social media audience engaged.
Post live every once in a while. Posting real-time adds personality and a sense of connection with your social media followers. Make it easier to post live by downloading the social media apps on your phone, being available when a new post is scheduled to go out, and scheduling time in your calendar during the week to make an appearance. Perhaps the best way to post real-time is to reply to what others are saying, or maintain a list of your potential customers and send them a social media message when a newsworthy event happens at their company.
Maintaining a useful, targeted social media presence doesn't have to overwhelm your busy schedule.
Carefully consider the pros and cons of scheduling social media posts and take small steps towards incorporating these efforts into your weekly routine to see more results from less effort.
Share & Prove You Found It First
The Digital Slate
Looking for timely digital marketing and sales insights to grow your business? Subscribe to our monthly digital newsletter for marketing professionals.
Subscribe