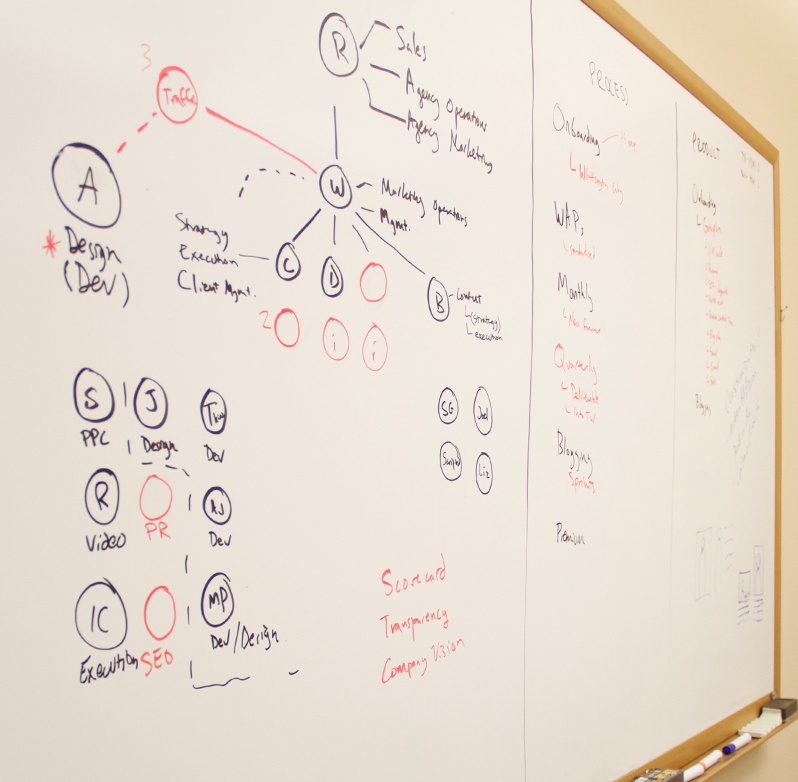 Description
At Whittington Consulting, Digital Marketing Strategists play a critical role in managing client relationships, managing client marketing strategy and acting as the liaison between the agency and our clients. This position provides reliable service and communication to our clients, and builds strategic marketing plans to help our clients reach their goals.
Digital Marketing Strategists handle client communication, create marketing plans, identify sales opportunities within accounts (though this is not a sales job), and keep all client marketing tasks on time and budget.
Responsibilities
Be the agency point of contact on client accounts, including handling communication between agency resources and the client

Lead the onboarding process for new clients

Build digital marketing plans, including written documentation (marketing roadmap including web content, optimization, social media, email and more) and presentations

Develop and maintain relationships with clients including the main point of contact and other executives and employees within the company

Run all client meetings including formal presentations and regular status updates

Manage client projects to ensure work is routed properly among agency resources and delivered to the client correctly, on-time, and on-budget

Conduct reporting and analysis for your clients and be accountable for client results and progress toward their goals

Provide marketing execution support to clients as needed. This may include editing and publishing blog posts, crafting emails, creating and scheduling social media messages, or setting up landing pages and workflows in HubSpot.

Lead client account reviews with internal team members

Keep client accounts within budget by monitoring time spent on accounts and enforcing change orders or charging for out of scope work

Identify new services for clients where appropriate

Resolve client issues independently
Basic Qualifications
BS/BA/MS/MA degree in communications, marketing or a related field

At least 3 years experience managing client relationships, preferably with a digital marketing agency

At least 3 years of digital marketing experience with exposure to SEO, content marketing, email marketing, social media, PPC, and marketing automation

Superior written and verbal communication skills

Problem solving skills — ability to solve problems independently

Solid knowledge of website analytics tools (e.g., Google Analytics)

Strong people-smarts, able to carry on a conversation with anyone

Up-to-date with the latest trends and best practices in online marketing
Ideal Qualifications
Familiarity and/or Experience with using HubSpot

Understanding of the inbound marketing methodology
Benefits
Health, vision and dental insurance
401(k) retirement plan
Flexible work environment (open to remote) with paid time off to recharge
Walkable office location with restaurants nearby
To Apply or Learn More
If you're interested in this opportunity, please send your resumé and cover letter to careers@rickwhittington.com.
COVID-19 considerations:
While we normally work in a co-working office, we're working remotely for an indefinite time period during COVID-19. We are fully open to permanent remote candidates.