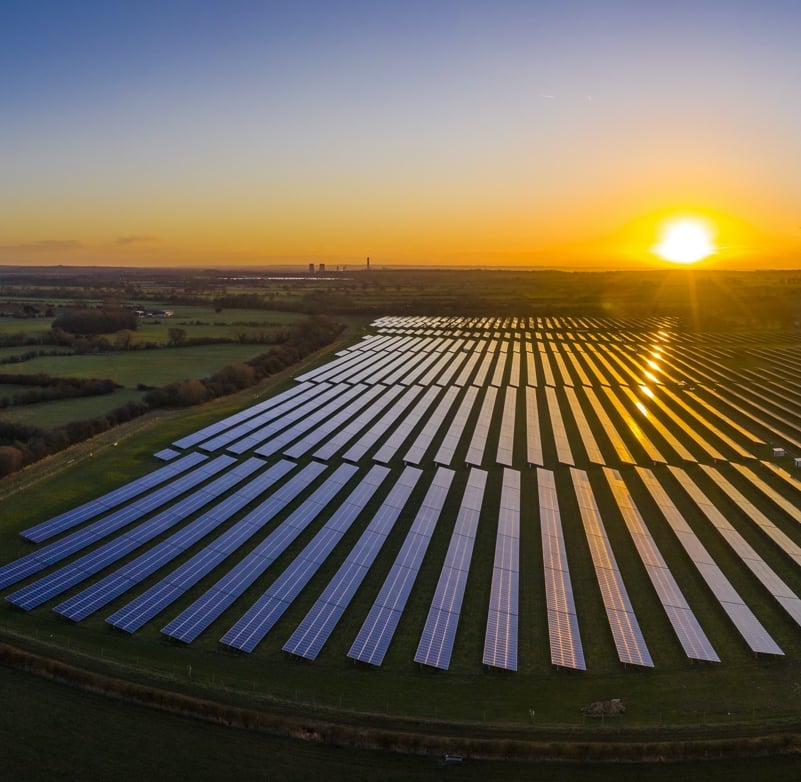 The Challenge
Starting from Scratch
Dominion Energy operates in 18 states and serves more than 7 million customers—from individuals to small and large businesses. As businesses consider starting, branching out, or relocating; the hard costs associated come into play, such as electricity, and its availability, reliability and rates. Dominion Energy had a page on their existing website which touched on a few of these topics, but in order to compete and recruit against other energy providers across the nation, they knew they needed a microsite that focused on getting conversations started with business owners and site researchers.
In order for the website to be a success it had to:
Allow their team to track traffic and leads
Present the user with clear next steps to get in touch
Be easy to update dynamically on the back-end, especially as rates and figures routinely changed
Be something the team was proud to share because it reflected the professionalism and excellence they themselves embodied in their work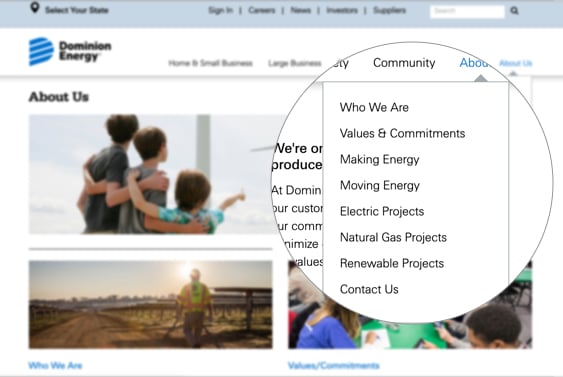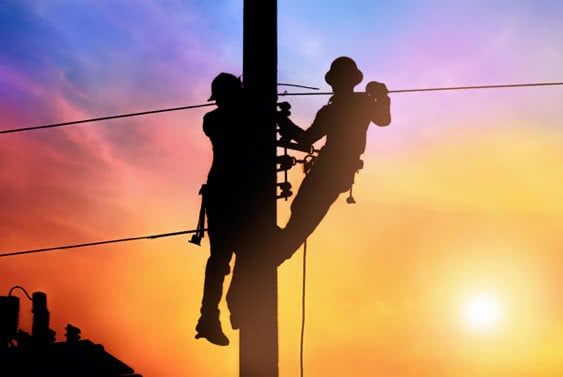 Where Can I Find The Information?
The Dominion Energy website mainly focused on existing customers, and at the time, economic development wasn't listed in the navigation. Because the content was buried three levels down and mislabeled, it made it difficult for their potential audience to find.
Little To No Existing Content
With only a page of copy dedicated to economic development, Dominion Energy was missing out on the opportunity for this information to be found in organic search or indexed by Google. What content they did have wasn't compelling to generate the contacts they wanted.
Help, My Power Is Out?
Dominion Energy published a breadth of content but had no intentional plan for capturing economic development leads. Rather than guide their audiences' behaviors, they waited for interested companies to intermittently reach out to them after reading content.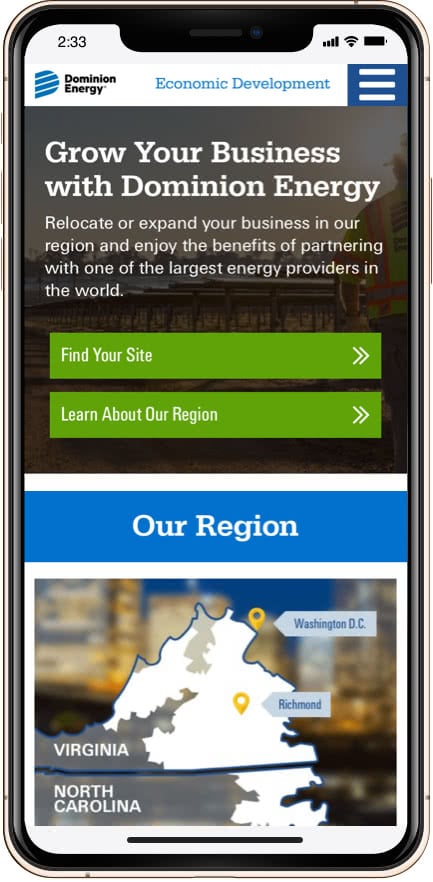 Get A Rate Quote
Adding "Get A Rate Quote" CTAs throughout the website that link to a form focused on the user's desire to keep it simple. It minimizes the amount of digging or researching they would have to do to gather information, and provides them with personalized communication; while giving Dominion Energy the "in" and ability to start a conversation.
Easily Updatable CMS
After the website launched, we lead an in-person CMS training so that any team member would feel at ease and equipped to make updates. Adding new pages, new sections on a page, news and announcements, or new hires were all built to be a seamless, hassle-free experience.
Train Their Employees
Their business success hinged on the capabilities of their own team to support lasting, strategic, technology-driven growth. So we provided hands-on skills training that taught their entire team, including new interns, how to use their online platform and develop data-focused sales strategies.
The Result
Raising The Bar: Something They Could Be Proud Of
While launching a website is cause for celebration within itself, having a website that is easy to maintain and update, and will provide return on investment is always the larger goal.
Dominion Energy Economic Development now has a lead generating website that affords them the tracking and data they need to be successful in securing new businesses. Visitors can now get a full picture of what Dominion Energy and the region have to offer, as well as how to get in touch with a specific representative, or how to get a rate quote.
With a CMS meticulously labeled detailing what administrators need to do to curate the site, it's not only easy for existing employees to maintain, but it's future-proof for new employees who will help to build and grow the business.
Dominion Energy was so pleased with the results, that Whittington Consulting was commissioned to continue as a trusted partner and build out an additional microsite.