Hitting the Target
New Microsite Reaches the Right Audience
The Challenge
Buried Messaging Misses an Entire Audience Segment
Dominion Energy operates in 20 states and serves more than 7 million customers—from individuals to small and large businesses. As businesses consider starting, branching out, or relocating, hard costs come into play related to electricity—particularly its availability, reliability and rates.
Dominion Energy had a page on their corporate website that touched briefly on these economic development topics, but it wasn't sufficient to compete and recruit against other energy providers across the nation. They needed a microsite that would start conversations with business owners and site selectors.
For the microsite to be a success, it would have to:
Allow the Dominion Energy team to track traffic and leads
Present users with clear next steps to get in touch
Be easy to update dynamically on the back-end, especially as rates and figures routinely changed
Reflect the professionalism and excellence the team is proud to embody in their work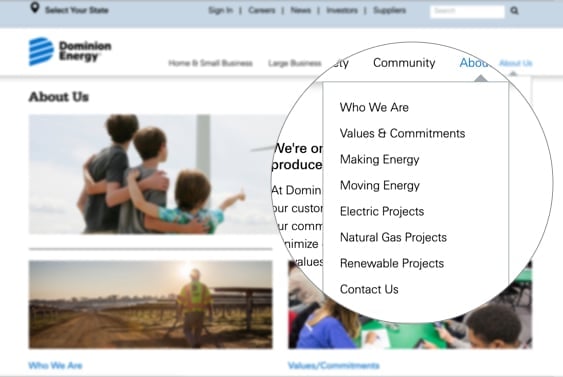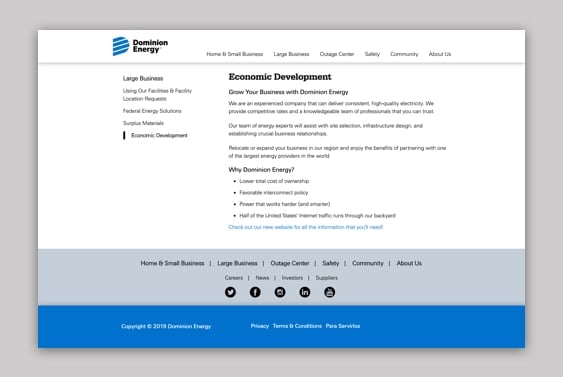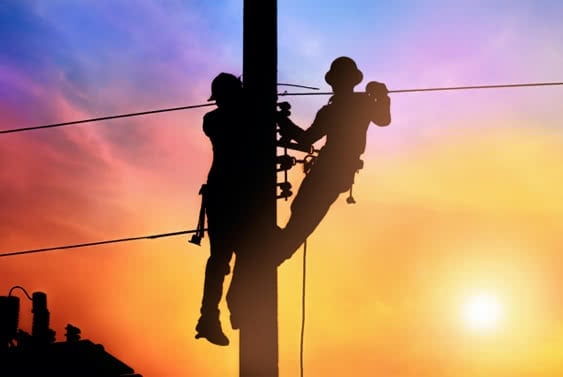 Whittington Consulting has been great to work with. They always communicate well and provide the flexibility to put a product together that fits your specific company needs. Richard Imel, Manager, Strategic Economic Development at Dominion Energy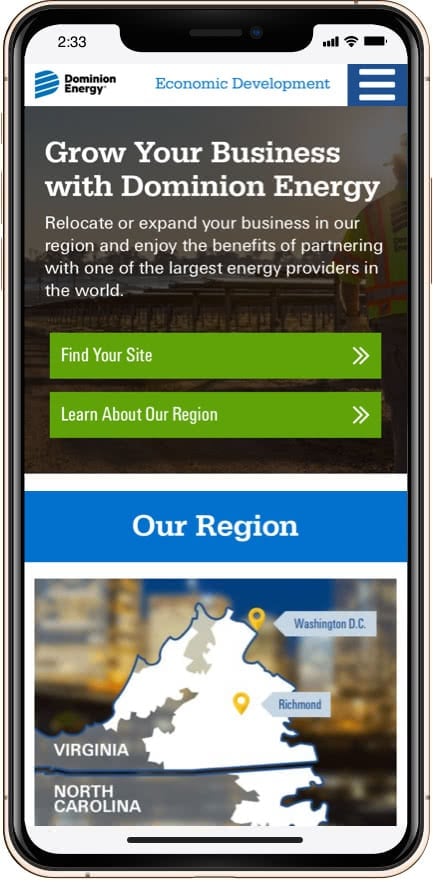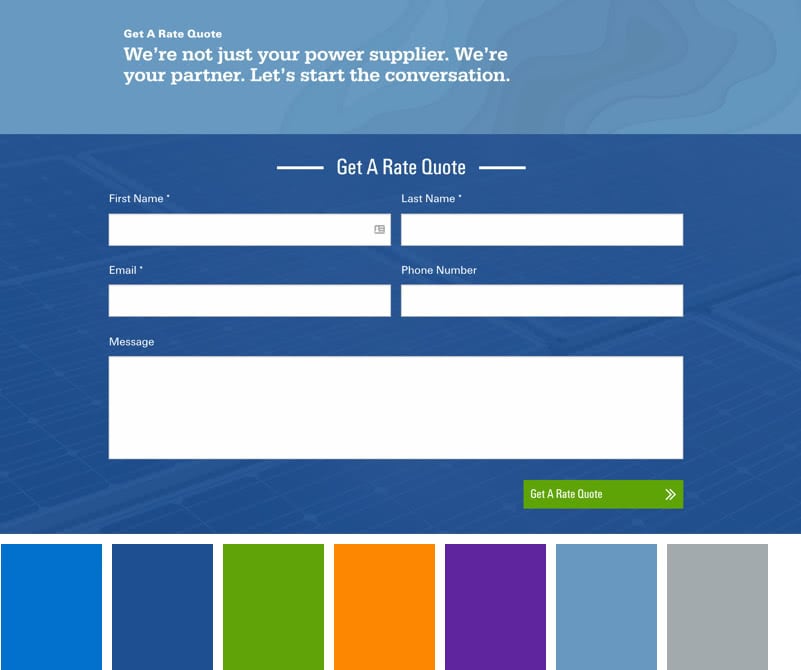 Strategic Calls to Action
We added "Get a Rate Quote" calls to action (CTAs) throughout the website, which linked to a form that allowed Dominion Energy to start conversations. The CTAs help capture economic development leads while keeping the site simple. CTAs also eliminated the need to dig for information while providing personalized communication.
Easily Updatable CMS
After the website launched, we led an in-person CMS training so that any team member would be equipped to confidently make updates. The experience of adding new pages and new content was designed to be seamless and hassle-free.
Performance to Be Proud Of
The sales team is no longer reluctant to send the link to an outdated site. Instead, Dominion Energy has an appealing, high-performing microsite that they're proud to share with prospective customers.