Premium content offers make up a vital cornerstone of effective inbound marketing strategy. Blog posts and social media draw your customer's attention. Premium content offers (or white papers, for example) help them make first contact by showing interest in the topic your company writes about.
Unfortunately, premium content in the B2B world often gets a bad wrap: too obvious, too boring, too academic, too technical, or even too hard to understand. The big "a-ha" is that most companies don't realize that their content doesn't work. It can be hard to see -- from a marketing perspective -- how you can develop a premium content offer that resonates with your customer.
Here's a look at four examples of excellent B2B content marketing offers with a careful look at of how and why they work for each industry. Use these tips to guide the creation of your own effective B2B white papers:
Passing a HIPAA & HITECH Audit With Infinity Technologies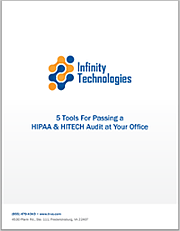 Who: Infinity Technologies is a Microsoft-certified IT service provider that specializes in addressing the needs of small and mid-sized businesses, including healthcare facilities.
What: Infinity Technologies released the white paper "5 Tools for Passing a HIPAA & HITECH Audit at Your Office" as a part of its B2B content marketing efforts, which provides practical advice on adjusting to the continuously changing modern health care office.
Why It Works: HIPAA/HITECH compliance is a concern of Infinity Technology's medical customers. The guide provides free, practical advice for how to pass an audit and displays Infinity Technology's easy style and commanding knowledge of the security and compliance arena. The result is a customer who is more empowered to understand HIPAA & HITECH compliance and make an educated decision about where to secure technology services.
Deloitte's Supply Chain Leadership Analysis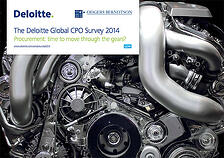 Who: Deloitte is an auditing, consulting, financial advisory, and tax consultancy that works with a wide variety of customers and industries.
What: "Supply Chain Leadership: Innovation, Collaboration, and Talent Alignment" is one of Deloitte's many advisory reports it makes available to help inform clients in their decision making. It's a small part of a large, website-wide B2B content marketing effort.
Why It Works: The product Deloitte has to sell is its knowledge; therefore its massive content marketing efforts are a key part of establishing authority and providing value. Each piece of intelligence is high-quality and in-depth, and readers can navigate in and out of specialized hubs with ease.
Living with COPD From Chase Medical Research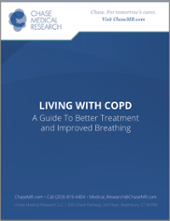 Who: Chase Medical Research is a healthcare facility that runs clinical trials in diabetes, migraines, COPD, and obesity.
What: Chase Medical Research published the premium content offer "Living With COPD: A Guide for Improved Breathing" to educate its patients on how to get the most of a COPD treatment regimen.
Why It Works: By downloading this guide, potential Chase Medical Research patients receive a comprehensive overview of COPD and a rundown of the different types of treatments available. The premium content offer also includes extra tips from Chase Medical Research health professionals for improving the patient's quality of life.
Chemical Storage Guide By Poly Processing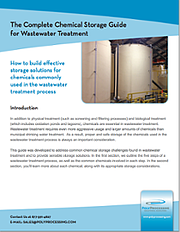 Who: Poly Processing is a business that provides innovative chemical storage systems in the wastewater treatment industry.
What: Poly Processing shares "The Complete Chemical Storage Guide for Wastewater Treatment" as a resource for potential customers in the wastewater treatment industry.
Why It Works: Since many of Poly Processing's customers work in the wastewater treatment industry, the company put together a guide to show all of the storage components someone in that field might need. This allows Poly Processing to be a part of the research and gathering information stage and outline its value proposition directly to the consumer.
These four examples of content are mutually beneficial for the companies that write them and the customers they serve. To download 3 of these, people must fill in some basic information to receive the content, generating a sales lead for the business. The person downloading the content gets genuinely helpful, often objective information they can use in a purchase decision.
Sufficiently inspired to invest in your B2B content marketing premium content offers? Make sure you understand what white papers do and don't do. Properly planned and executed, they are an excellent resource for your customer and a valuable marketing tool for your business.
Share & Prove You Found It First
The Digital Slate
Looking for timely digital marketing and sales insights to grow your business? Subscribe to our monthly digital newsletter for marketing professionals.
Subscribe