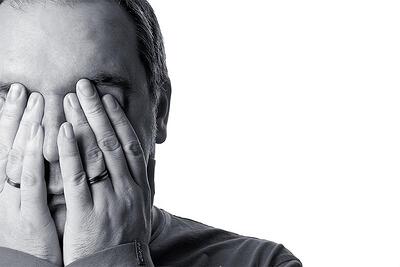 Your B2B website may not be on your radar as a crucial part of your marketing, branding and outreach. Your website can make or break your business. It's the heart of your content marketing efforts. It's the end zone of your lead generation. And it can clinch the deal that's waiting to drop. That is… if you're doing it right.
We all know that maintaining an error-free website is important, but often we can't see which mistakes we're making until someone else brings it to our attention. That's where we come in! Double check your website to make sure you aren't making the following common B2B website mistakes.
1. Not meeting the needs of early-stage buyers
About 99.5% of the people that visit your company website aren't ready to fill out a contact form or call your sales team. If your B2B website is going to be a sales tool, you'll need to address the problems and issues that your potential customers are facing. Are you doing any of the following on your website?
Building trust with potential customers by providing information that reinforces that you understand their industry and the problems they likely face.
Providing non-intimidating ways to get answers to their questions without getting a sales pitch.
Writing content that's not about your product, but instead about your potential buyer's situation.
Helping customers decide whether your product or service is even an option to meet their needs.
How to fix it:
Edit your website content to better identify with the needs of your customers. Remove the "we-focused" copy and make it about the buyer instead. A blog is a great addition to a B2B website to give your company a platform to build a library of information about your target industry. Blogs are short enough to read quickly and non-threatening for the buyer that's just doing research. Blogs can also interest buyers and direct them to lead generation pages on your website.
2. Not knowing where visitors come from
We've discussed how easy it is to get carried away with website metrics before, and our emphasis fell on how important it is to discover your own unique indicators of online marketing success. The first set of useful metrics you need to track is where your visitors actually come from.
When you keep track of where your visitors come from, you get a more accurate idea of where your marketing efforts are really paying off. You can then stop spending money on things that don't work and allocate more of your marketing budget to things that actually generate a return.
How to fix it:
Don't let this B2B website mistake overwhelm you, just make a simple shift in process. Create a dashboard and take note of website traffic every month. Let your management team in on key performance indicators and tie the results to specific efforts. Increase or decrease these efforts as warranted.
A majority of your website traffic should come from search engines. If you're not currently taking note of where visitors are coming from, get some help with web analytics and review your options.
3. Not updating your website often enough
Sporadic, random updates won't impress or entice your target audience. That's why frequency of communication is an important factor in planning your marketing efforts and website updates.
The third major B2B website mistake is presenting your customers with a static website or infrequent updates. A static website sends the signal that you're not active within your industry, and infrequent updates send the signal that communication is not one of your top priority. Neither nurtures an authentic relationship with your potential customers.
How to fix it:
Writing a blog targeted towards your ideal customers will help you establish expertise, credibility, and consistency. Get started today by brainstorming topics, setting up an editorial calendar, and prioritizing writing time each week.
4. Not stating a customer-focused description of what your company does
It's easy to get wrapped up in the lingo of your own company or industry. When you go to write a description of your company, you're so intimately familiar with your world that you describe it in detail and may use words, acronyms or phrases that your customers don't understand. Worse yet, some companies include generic-sounding marketing speak on their homepage that turn off buyers. Here are some examples from real companies we've evaluated:
"Company has experienced recent exponential growth by developing innovative approaches and solutions in four primary sectors..."

"Using proprietary technology, we create and deliver interactive online training that is truly personal and engaging."

"Company is educating customers and engineers across the country."

"When it comes to healthcare IT, experience is everything. With hundreds of clients of varying sizes nationwide, Company is uniquely positioned to provide expert-level EHR solutions to your team."
More often than not, a prospect might respond to these statements with "who cares?"
While it's important to talk about yourself a bit to distinguish yourself from your competitors, going too far is a costly B2B website mistake because customers rarely want to hear about you. What they want to hear about is how you can help them. You can show them how you can help them by addressing their unique pain points, being transparent, and catering to their emotions.
How to fix it:
Go to your current home page and ask yourself the following questions. If your homepage copy doesn't directly answer these questions, it needs to be rewritten:
Who is your target customer?
How do you help your target customer in plain, simple language?
What do you understand about your target customer that no one else does?
Successful business owners understand that long term success comes from constant improvement. Monitor your website for these B2B website mistakes (and fix them!) to make sure that your website is pulling its weight.
Share & Prove You Found It First
The Digital Slate
Looking for timely digital marketing and sales insights to grow your business? Subscribe to our monthly digital newsletter for marketing professionals.
Subscribe