For small businesses, non-profits, and other lean industries, marketing is not often given the proper budget nor time allocation in order to maximize results. Marketers for these types of organizations are typically wearing multiple hats: a project manager, a strategist, a copywriter, a designer, a webmaster, an analyst, and so on.
In times of crisis, marketers are strapped for time and feeling extra pressure to drive more results with less funding and resources.
Summary

Free Digital Marketing Tools During COVID-19 and Beyond

Free HubSpot Tools:

HubSpot CRM
HubSpot Marketing Software
HubSpot Sales Software
COVID-19 Google Ads credits
Google Grants for Nonprofits
Hootsuite Free
Canva Free
Facebook Small Business Grants Program
So how do you crack the code of delivering a quality marketing strategy, in a timely manner, at the lowest possible cost?
Luckily, there are a number of tech companies that offer "lite" versions of their powerful softwares for free. In addition, many non-profits often can qualify for ad spend funding or for reduced software pricing of full featured softwares. Especially now while nearly everyone has started to feel the effects of COVID-19 on their organizations, the need to save costs and maximize performance is at an all time high.
As a fellow small business, we've compiled a list of the free online marketing tools that we recommend every small business marketing professional know about.
Free HubSpot Tools
HubSpot CRM
Many marketing professionals know that a CRM is essential for business success. Customer relationship management systems (CRMs) are platforms to help companies manage their customer relationships, interactions, and contact information. HubSpot is one of the most popular and widely used CRMs for it's ease of use. In addition, the HubSpot CRM tool is 100% free with additional free or premium tools to meet your team's needs.
CRMs are not just valuable for marketing professionals, they are also incredibly beneficial for your sales team, customer service teams and operations. Especially if you are a small team, you can capitalize on the many HubSpot CRM functions to efficiently communicate with your customers before, during, and after their purchase.
Interested in signing up for the free HubSpot CRM? Contact our team at Whittington to get you signed up for free.
HubSpot Free Marketing Software
Now that you have the free HubSpot CRM, it's time to fill it with new leads and contacts. In addition to the free HubSpot CRM, HubSpot also offers free lite versions of their marketing software and sales software.

HubSpot's free marketing tools include:

Email marketing
Live chat
Forms
Ads
Reports and more
These marketing tools allow you to capture your customer's information, communicate with customers on the channels they are using to search for your products or services, and improve your customer interactions to maximize conversions.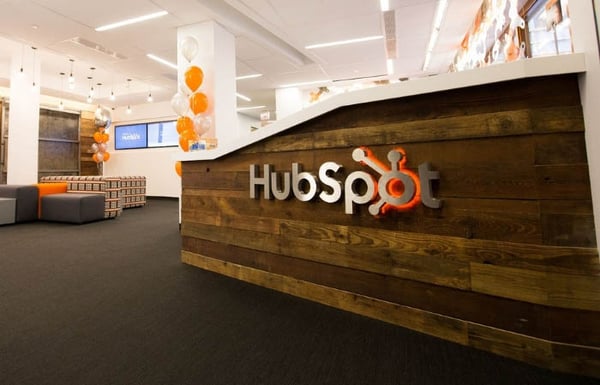 HubSpot Free Sales Tools
In addition to HubSpot's free marketing software, they also provide a free version of their sales software. With the HubSpot sales software you can uncover more qualified sales leads, connect with those leads effectively, close deals faster, and better manage your sales pipeline all while continuously finding ways to optimize your sales process.

Services included in HubSpot's free sales software include:
Contact, deal & task management
Email tracking/notifications
Email templates & scheduling
Document sharing
In-app calling/call tracking
Meeting scheduling
Gmail & Outlook integration
Live chat
With HubSpot's all-in-one sales software, your sales team will send more emails, book more meetings, and close more deals with less work and increased organization.
Additional Free HubSpot Resources for COVID-19 Support
While HubSpot's CRM, sales software, and marketing software all have free versions, in response to impacts of COVID-19, HubSpot is adding even more free tools to their offerings to help companies struggling right now.

For 90 days after activation, HubSpot is offering the following additional features for free:
Meetings - The meetings feature allows you to connect with your calendar integrations (Gmail, Outlook) so prospects or existing customers can easily book virtual meetings with your availability automatically synced.
Quotes & E-sign - Create and send project authorizations, proposals, or quotes to customers more efficiently. All HubSpot users will have access to unlimited quotes and 10 signatures per user per month for 90 days.
1:1 Video Creation - Create, share, and track personalized videos with contacts directly from the HubSpot CRM.
Lastly, in response to COVID-19, HubSpot is removing calling and email sending limits for existing customers for the next 90 days to support companies' needs for increased remote meetings.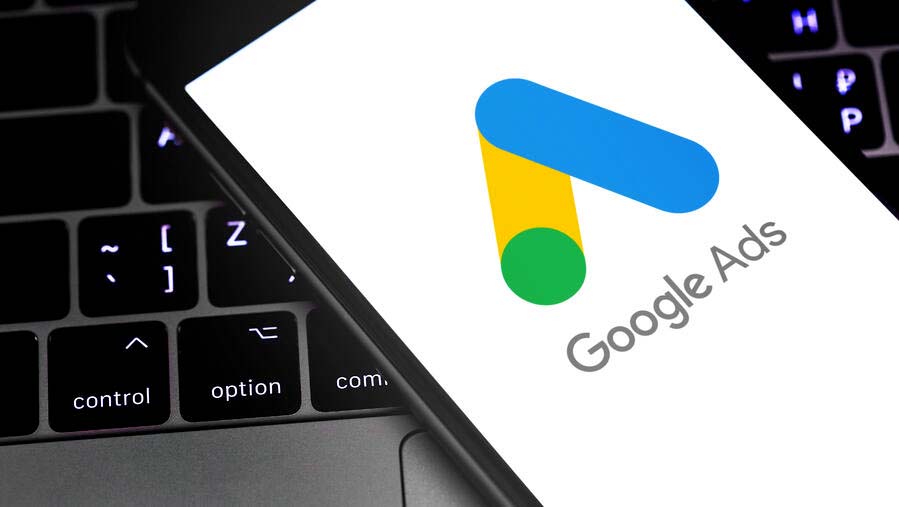 Free Paid Search Resources
Google and Facebook are also providing support to businesses who are struggling with their digital advertising budgets right now. Both Google and Facebook are starting ad credit programs for existing customers.

Here's a rundown of the latest updates around the grant programs.
COVID-19: Ad credits for Google Ads For Small and Medium-Sized Businesses
On April 20, 2020, Google rolled out details around their COVID-19 Google Ads credits program for small and medium-sized businesses. Small to medium sized businesses who have spent ad budget with a Google Ads account in ten out of twelve months of 2019, and in January and/or February of 2020 are eligible to receive Google Ad credits.
Google noted that this will be an ad credit for future Google Ads spend and will not be applied to past or current Google Ads spend invoices. These ad credits will be applicable across the Google Ads platform including Search, Display, and YouTube.
The Google Ad credit amount will vary based on the past Google Ads account spend. No specific date has been released on when these Google Ads credits will go into effect. However, Google did say that these credits will begin rolling out to accounts in late May 2020 in phases.
You do not need to actively apply for this Google Ads credit. Rather, in the coming months, eligible customers will be notified and will see the ad credit applied in their Google Ads account. The Google Ad credit must be used by December 31, 2020.
Google Grants for Nonprofits
While Google Ads offers a special COVID-19 Google Ads credits program for small and medium-sized businesses, they also provide a Google Grants program for nonprofits year-round. The Google Grants program allows nonprofits to show up in Google paid search results to increase awareness and reach people looking for information on non-profit causes.
The Google Grants program gives qualified organizations up to $10,000 per month in Google Ad spend to be used to promote their mission. To be eligible for Google Grants an organization must meet the following requirements:
Hold a current charity status (ex. 501(c)(3) status) and provide status validation
Agree to Google Grant's required certifications on how to receive and use donations from the grant
Have a functioning website that provides detailed information on your nonprofit
The Google Grants program exponentially increases the reach of your organization's message and makes it easier for people to donate to your cause which is critical for nonprofits to continue their impactful work.
Need support managing your nonprofits Google Grants account? Contact the digital marketing and paid search experts at Whittington Consulting.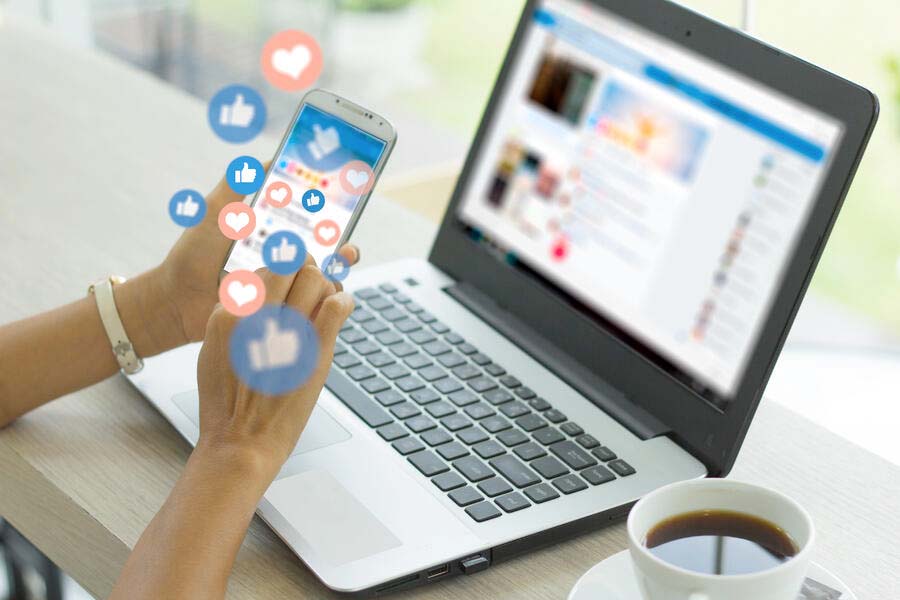 Free Social Media Tools
It's no surprise that social media usage continues to grow, especially during the times of COVID-19 social distancing. According to Sprout Social, 66% of people say they like or follow a brand on Facebook. In addition, Instagram now has over 1 billion monthly active users, a 42.86% increase from 2017. And it's not a surprise that during these past few months of COVID-19 quarantine, usage of social media has seen an even bigger surge.
A recent study of 25,000 consumers by Kantar (the world's leading data, insights and consulting company) showed social media engagement increasing 61% over normal usage rates since COVID-19 reached pandemic status. Messaging across social networks like Facebook, Instagram and WhatsApp has seen an increase of 50% in countries hardest hit by the virus. Lastly, Twitter has seen 23% more daily users than a year ago.
Hootsuite Free
Hootsuite is a social media management tool for companies to find and schedule great social content while measuring its impact, all in one platform. Typically, Hootsuite's plans are all paid, even for their most entry-level plan. However, currently Hootesuite is offering a limited free version of their social media software.
As part of this limited, free plan, you can have:
1 account user
Connect to 3 social media accounts
Schedule 30 messages/posts
Taking advantage of this limited free trial version of Hootsuite can give you the chance to evaluate the tool to see if it creates efficiencies in your social media marketing efforts to explore purchasing a paid plan.
Canva
Looking for help creating social media visuals and graphics that will catch people's attention and increase engagement on your posts? Many small marketing teams don't have the resources to support a full time graphic designer on staff. Look no further than Canva.
Canva is a graphic design platform that allows users to create social media graphics and other visual content with templates and their easy drag and drop functionality.
With the free version of Canva you get:
8,000+ free templates
100+ design types (social media posts, presentations, letters, and more)
Hundreds of thousands of free photos and graphics (or upload your own images for free)
There's also a low-cost Pro version of Canva if you have even more design needs.
Canva enables you to make a visual impact on your audience and help further the growth of your brand on social media.
Facebook Small Business Grants Program
Over the years, many businesses have noticed diminishing results of their company's organic social media posts. In order to achieve the social media results companies need to meet their business objectives, many businesses choose to boost social media posts or run targeted social media ad campaigns. This helps them increase the chances that their ideal audience will interact with their content.
Similar to the COVID-19 Google Ads credit, Facebook is offering a small business grants program for businesses impacted by the pandemic. However, unlike Google Ads credit program, companies have to actively apply for funding through the Facebook Small Business Grants Program.
For businesses to be eligible for the COVID-19 Facebook Small Business Grants Program they must meet the following criteria:
Be a for profit company
Have between 2 and 50 employees
Have been in business for over a year
Your business has been negatively affected by COVID-19
Be in or near a location where Facebook operates (most major mid to large cities in the United States would meet this criteria)
All eligible cities in the U.S. are now able to submit their application. Follow the link to see if your company meets the criteria for these Facebook for Business.
If you are submitting an application for the Facebook Small Business Grants Program, be sure to have the following information available at the time of your application.
Your company's Federal Employer Identification Number (FEIN)
Partnership documents
Business license
Proof of incorporation
Official registration
Be on alert that as of today, the Facebook Small Business Grants Program application window is open, but there is a short window to apply. Companies outside of New York City, Seattle, and the San Francisco Bay Area will only have two weeks to apply, starting on Wednesday, April 22, 2020.
Looking for support on any of your digital marketing efforts? Our expert digital team is happy to support our digital consulting services to help you make the most out of these free tools.
Share & Prove You Found It First
The Digital Slate
Looking for timely digital marketing and sales insights to grow your business? Subscribe to our monthly digital newsletter for marketing professionals.
Subscribe