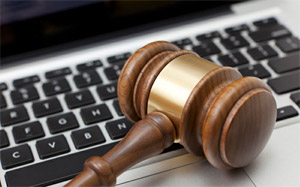 A few weeks ago, Winston Chenery and I presented a content marketing webinar. During the webinar, we received a great question about the legal considerations for writing a business blog or engaging in content marketing.
While we certainly had some answers on the topic, I thought that we could take some time and provide some better answers here on our blog. I turned to our own attorney, Chris Gatewood of Threshold Counsel here in Richmond (see below for Chris' full bio). Here's what he told us.
Quick links to questions we asked:
Question: Chris, business blogging calls for freely sharing information that prospects are interested in researching. How does a company balance providing great content with keeping sensitive information confidential?
As a company, you have to start with defining what's acceptable to write about. Make sure that the person or people that are doing your blogging or editing within the organization know what information is sensitive so they can steer clear of it from the beginning.
Sometimes the best way to approach this is to look at the question differently: What are you able to talk about? What should your company be talking about on the blog and what will make you experts in your field in terms of topics that are always going to be safe from a legal standpoint.
For example, when you write about your business itself, what you should say about your own company, what you're doing, what you're not doing, and who is working on certain projects? It's important for organizations to have some policies and training around blogging and social media. Social media especially tends to be more "moment to moment" and there's less consideration during posting than other content. Get a policy in place and be clear where the lines are drawn.
Question: What about content like case studies where a company wants to talk about something that it's done or a client they helped?
You don't want to surprise your customer by publishing a case study on your website. Ask them ahead of time if they are comfortable being featured on your blog or in a case study.
As long as the customer or partner is happy to have the case study include their name on it, you've got no problem.
If they don't want information disclosed or don't want to be a part of a case study, let them know that you will talk anonymously about the project, the experience, the lessons learned, but won't say anything about the specific company or the relationship that would identify the customer in any way.
Always run it by your customer before you post it just to make sure they are comfortable with it.
Question: Do companies face legal issues linking to content on other websites from their business blogs?
Sometimes, yes. Most people are comfortable with the notion that linking to other websites don't necessarily mean that you're vouching for the content of that website or that you're responsible for the transactions that might happen as a result of the content on another website.
It's helpful to set context when you link to another website by using a parenthetical that says it's an external or third party link. You could also set the context in the paragraph itself by saying something like, "for another interesting take on this topic, visit this link." This helps to set the context that you're sending the reader somewhere else to read more.
Linking to other content helps because you're not copying without permission or incorporating someone else's content in yours. Linking is perfectly safe for that. Block quotes and pull quotes—the longer they get, the more risk you run that you've crossed the line or copied too much.
Question: Are there any considerations for crating and sharing content for an international audience?
Every website has the potential for an international audience. If a U.S. based company writes a case study or a guide for a product sold only in the U.S., you might want to mention that for the sake of clarity and accuracy. Again, it's about setting context for your content so there's no confusion.
Do you have reason to believe that a significant amount of your visitors are outside the U.S.? If your website captures personal or browsing information from visitors using cookies, the European Union (EU) has a well-published and internationally followed cookie policy and disclosure rule that you should follow. You should include these in your terms and conditions and privacy policy.
Question: Are there any blogging or social media laws that companies need to be aware of?
It's important to note that there's no such thing as blogging laws or social media laws. Existing laws are being applied to these new media. Familiarize yourself with the FTC dot com disclosure policy, which was amended in March 2013. The document has some good, helpful examples.
Sponsored blog posts should be disclosed as such so claims or offers or promotions are not misleading. Existing law that prohibits false advertising is being applied to blogs and to social media more generally. Misleading advertising can happen accidentally because people aren't being as careful as they should be.
If you are blogging or writing content for your company, you should read the FTC disclosure at least one per year to make sure you're being safe every day.
Not all industries are the same, either. Regulated industries, publicly traded companies, and regulated professions carry different baggage with them. It's important to remember that there may be strictures on them that they might not have as a private company or another industry.
Publicly traded companies need to be sensitive to disclosure guidelines and the coordination of requirements for messaging that might go out in website content. The Securities and Exchange Commission has what's called Regulation FD, or Fair Disclosure. Publicly traded companies are burdened with coordinating all of their communications that may have the effect of moving stock prices up or down.
Healthcare is a regulated industry (governed by HIPAA Privacy Rule) with confidentiality requirements that might have some impact on a healthcare company's blog. Medicine, law and accounting are all regulated professions have some baggage with what they can and can't do online.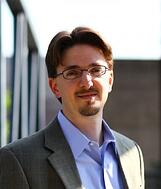 Our guest in this blog post is Chris Gatewood of Threshold Counsel. Chris works with clients in intellectual property matters, startup legal needs, and technology law. He also serves as fractional general counsel for businesses with or without an in-house legal department. Chris has a broad range of experience in commercial law, including copyright, trademarks, licensing, technology and internet law, reputation management, and social media issues. He can be contacted at chris(at)threshold.cc.
Share & Prove You Found It First
The Digital Slate
Looking for timely digital marketing and sales insights to grow your business? Subscribe to our monthly digital newsletter for marketing professionals.
Subscribe