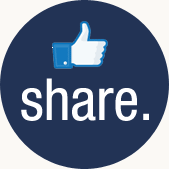 With all the hullabaloo surrounding social media, many companies have lost focus on original, high-quality content creation. Although social media is a potentially powerful marketing channel, the creation of highly shareable content should be your primary marketing objective.
We are living in the content marketing era, and content marketing is now an important marketing tactic that's relevant to all industries. Creating content that gets widely shared on social media is great for business. Each time your content is liked on Facebook, tweeted on Twitter, "+1ed on Google+ or shared on LinkedIn, it receives a social stamp of approval—increasing its reach and amplifying website traffic, lead generation and SEO.
Consistently publishing highly shareable content is a serious undertaking, which calls for commitment, creativity, deep insight, real-time industry knowledge, a fresh perspective and stellar writing skills. The advantages of maintaining a high-quality, information-rich company blog are many, including increased lead generation and conversion and amplified reach and brand recognition.
The Value of a Company Blog
According to HubSpot, companies with blogs attract 55% more website visitors, get 97% more inbound links and have 434% more indexed web pages than companies without blogs.
The more frequently you blog, the more traffic and leads your website will produce.
Companies that publish at least 20 blog posts per month attract over five times more website traffic than companies that publish less than four each month.
Businesses that update their blog content at least at least 20 times a month benefit from lead generation four times greater than businesses that do not maintain a company blog.
It is evident that business blogging and content marketing have significant value.
Frequent highly shareable content creation also keeps your website from going stale, which is greatly advantageous for SEO. To rank highly for your targeted keywords, a frequently updated company blog with excellent, original content is required.
Publishing such content on a consistent basis is a major challenge for many companies. If you do not have the internal resources to create such content, hire an inbound marketing agency to help you reach your content creation and marketing objectives. There are certain types of content that are more likely to be shared on social media—thereby increasing website traffic, lead generation and your industry influence.
4 Highly Shareable Content Types
1. Infographics
Not all content needs to be in plain text form. An infographic concisely illustrates heavy data and complex processes. Infographics can be created for any subject as long as you have the data to back them up. They are generally colorful and visually appealing, which can add some punch to your company blog. Infographics are heavily shared on social media, especially on visual sites like Pinterest. If you create a high-impact, relevant and information-rich infographic, it could even go viral—earning lots of inbound links back to your website.
2. Statistical Content
Your prospects crave numbers and credible facts. Utilize industry research reports with heavy data and statistics to enhance your blog content. Citing and explaining complex data and relevant trends can help your company get recognized as a trusted and credible industry resource. Give your blog some gravitas. Do not just list statistics. Instead, weave them seamlessly into the fabric of your content—providing context and insightful commentary.
3. Case Studies
Statistics and proof are great. However, sometimes your prospects desire a real-life illustration of data. Case studies are great, because they can make your data come alive. Practice active storytelling to make your content more relatable and shareable.
4. Video Content
Video marketing content is becoming increasing popular, since video allows you to inform and entertain viewers simultaneously. It takes less focus to watch a short video than read a lengthy blog post, so viewers may be more likely to watch your video content in its entirety. Capitalize on the appeal of video content to make your website stand out and claim a place in the social media spotlight.
Social Content Promotion
Once you have a highly shareable company blog, you should work to maximize the reach of your content. This is where social media marketing comes into play—after you are already publishing high-quality, original and share-worthy content. Social sharing can dramatically increase the reach of your content.
Consider sharing your content on the big four social networks - Facebook, Twitter, LinkedIn and YouTube.
Encourage social content curation by adding social share buttons to your blog and premium content.
Syndicating your content on websites like Business 2 Community and Social Media Today can also help you attractive a wide captive audience.
If you offer great content that is easy to share, your prospects will promote your content for you.
Without high-quality content creation, you will be unable to generate social capital. Publishing highly shareable content and working to magnify its reach and influence could help you be recognized as an industry thought leader, increase your reach, and generate and convert significantly more leads.
With highly shareable content and social content promotion, marketing success is well within your grasp.
Share & Prove You Found It First
The Digital Slate
Looking for timely digital marketing and sales insights to grow your business? Subscribe to our monthly digital newsletter for marketing professionals.
Subscribe