Call me a skeptic. While I've been an early adopter of many Internet marketing tools, I've deliberately approached social media with skepticism. It's not that it's not cool, but I've asked many people to explain with established metrics the actual marketing benefits of social media without much luck. I usually hear arguments about "engagement" but different people measure engagement differently. Finally, today, I read a brilliant blog post by HubSpot's Dan Zarrella.
I'd been waiting for someone to approach social media scientifically, and in the blog post Zarrella explains the scientific correlation between social media and inbound links for the benefit of SEO. The results may surprise you. I know they surprised me.
Click over to the blog post and read it. You'll find that sharing website content on LinkedIn may give you better SEO results than Twitter or Facebook. Interesting stuff.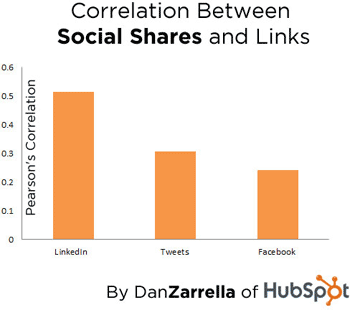 Share & Prove You Found It First
The Digital Slate
Looking for timely digital marketing and sales insights to grow your business? Subscribe to our monthly digital newsletter for marketing professionals.
Subscribe