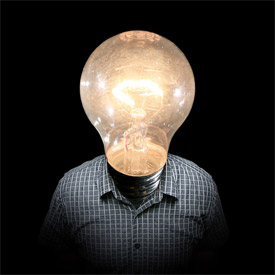 One of the most challenging aspects of the content marketing process is brainstorming ideas for relevant keywords and topics that will appeal to B2B buyers.
Reader engagement and high quality relationships come from insightful, interesting, and original content -- not from dipping your toes in for a trial run.
The good news is that you've already got all you need to brainstorm and develop such content. You simply need to approach the information you already have in a unique way. Read on for three strategies that will help you find relevant B2B blog topics that readers want to read about and clients want to share.
1. Use Internal Resources for Organic Answers
First, get ready for a delightful surprise: most of the answers you need are right under your nose! The internal resources and knowledge you and your team have collected are a great source for blog post topics and "frequently answered question"-type resources.
Here are a few ways to get at this information:
Review your most recent emails about customer concerns and new product developments.
Keep notes during your sales meetings to figure out what questions people are asking during the sales process. What recurring themes do you see?
What are some hot topics in your industry and what's your opinion?
What answers can you offer through your company blog that will build a relationship with your customer and move the sales process along?
2. Reverse-Engineer Social Media for Insightful Ideas
Social media can also be a helpful brainstorm tool, but not in the way you might think. Reverse-engineer your most popular platforms to develop insightful, helpful content. Here's how:
Find social media groups and trends in which your readers and prospective clients would be interested. On LinkedIn, that means groups and companies they might be following. On Google Plus, Facebook, and Twitter, that means hashtags and topic tags.
Look at which topics the conversations revolve around and create informational posts to answer those questions.
You can look to your own business's social media presence, the presence of your competitors, or to tools like Topsy, which allow you to search all of Twitter since 2006. Buried deep in the past you might find a few gems that get your brain working. You can also use a social media monitoring tool to identify blog post topics.
The final flourish for this strategy? Write the post and link to it where you got the idea -- give a "hat tip" to the LinkedIn group and let them know you've answered their question in the post. Best case scenario you've recruited a new customer, worst case scenario you've positioned yourself as an authority on the topic for all who see the conversation thread.
3. Spark Your Imagination With Topic-Generating Tools
Organic ideas are always best, so it's good to avoid the frequent use of content-topic generating tools. That said, they're a great way to tease your brain into reacting to something new! After you catch up on your RSS feed that covers current trends, click over to a brainstorming tool and see what strikes your fancy.
One tool we love is Portent's Content Idea Generator. Simply type in your industry keyword or topic and generate interesting, quirky topics that get your own ideas flowing. For a more thorough look at a topic, try Tweak Your Biz's Title Generator, which will create a list of hundreds of topic ideas around your article or blog post topic.
Successful content development -- the kind that can bring a huge lift in traffic -- takes hard work. You've got to bring your experience, strengths, and insights to the table and share them with your prospective clients. Use these relevant topic brainstorm tips to fill your company blog with content that attracts and converts.
How do you brainstorm blog topics for your company? Are you leveraging internal subject matter experts, social media or topic generation tools?
Share & Prove You Found It First
The Digital Slate
Looking for timely digital marketing and sales insights to grow your business? Subscribe to our monthly digital newsletter for marketing professionals.
Subscribe