A few months ago, I received a direct message on Twitter from Richmond-based non-profit Virginia Blood Services. They were looking for "influential" social media participants to get the message out about their VBS Blood Lifeline campaign. Having participated in their campaign, I thought it would be interesting to study how this non-profit is using social media to get the word out. I reached out for an interview, and here was our conversation.
In a few sentences, tell me about the social media campaign that you're currently running.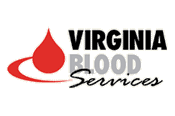 Donor Dialogue (DD) and Virginia Blood Services (VBS) are starting a revolutionary movement with the help of social media to make sure local hospital patients in Virginia have the blood they need.
To do this, we are tapping into social networks to build relationships with individuals in the Richmond area who possess a large local following online, as well as with our current blood donors.
We're asking these influencers and donors to become brand ambassadors for us; reaching out to their networks anytime a critical blood emergency arises, essentially creating a blood lifeline.
We gave these social media influencers two call-to-action tools to help. One is an online community called the VBS Blood Lifeline (www.BloodLifeline.com) where their networks can go to schedule a blood donation, check the current blood inventory needs, or sign up to become someone's lifeline. Once registered, the Lifeline registrants can receive alerts via SMS, e-mail, or phone anytime their blood type or product is needed by a local hospital patient.
The second tool is a Facebook application called Ydonate. This tool lets our existing donor base schedule their appointment on Facebook and then share it with their friends inviting them to make an appointment too.
What is/are the goal(s) of the campaign?
DD and VBS's objectives of this campaign are:
Get "the right donors with the right type in the right chair" donating blood.
Expand the donor pool by reaching out to potential donors that have not been engaged in the donation process in the past.
Educate current donors and potential donors in regards to the need for blood, and the best donation type based on the donor's blood type.
DD and VBS's goals of this campaign include:
In 6 months get 250 people to sign up to become someone's lifeline.
In 6 months get 250 current donors to schedule and share their blood donation appointment using Ydonate.
In 6 months get 250 new donors to schedule and share their blood donation appointment using the scheduler on BloodLifeline.
Why use social media to get the word out?
Today, everyone has large personal networks that are easily reachable and readily available thanks to social network sites including Facebook, Twitter, Linked-in etc.
In the blood industry, many studies have been done that shows one of the main reason people don't donate is because "no one asked them." When that personal ask comes from someone they know and trust the message becomes more compelling and will end up motivating that individual to give blood.
We have decided to leverage these social networks and change our recruitment efforts to focus on forming relationships with our existing donors and local influencers. Our goal is to turn them into brand ambassadors by giving them the tools and the message to recruit their networks to give blood more effectively on behalf of VBS.
What social media vehicles are you targeting and why?
For this campaign, we have chosen to focus on the two biggest social networks, Facebook and Twitter. We predicted that we would see better results, since most of our donors' personal networks reside on these two sites.
We are using Twitter to form relationships with local influencers as well as to broadcast local hospital patient needs via www.BloodLifeline.com. We are using Facebook to target VBS's existing donor base, asking them to schedule and share their next blood donation appointment using Ydonate.
Is Virginia Blood Services managing this campaign in-house, and how much time is spent monitoring conversations?
Virginia Blood Services and Donor Dialogue are working closely together throughout this entire social media campaign. VBS is focusing on managing its Facebook page and the promotion of Ydonate to its existing donor base.
Our Partner, Donor Dialogue, is managing our new Twitter account called @valifeline to broadcast local hospital patient needs and the www.BloodLifeline.com promotional efforts. We estimate that together between the two social networking sites we spend about an hour a day initiating and monitoring conversations.
What are your expectations for this campaign?
Our expectations for this campaign have been to initiate as much buzz as possible in the social media blogosphere regarding the local need for blood and the importance of donating. Our main objectives are to attract new donors to come and donate, and to get our existing donors to donate at least one more time throughout the year, at a time when it's needed most.
How are you measuring the success of the campaign?
We are tracking and measuring the success of this campaign by using the following metrics.
Followers of @valifeline - We are keeping track of the number of followers daily to see when spikes were encountered and analyze what caused them.
Number of Influencers Promoting - We are keeping track of the number of relationships formed with our influencers, and the number of times they post, tweet, blog or write about us.
The Amount of buzz - We are keeping track of the number of re-tweets we get from our influencers' followers. Also, we track any local PR we receive.
Traffic to our site - We try to make sure every tweet we post has a link to www.BloodLifeline.com, so we can measure the amount of traffic and clicks to the site daily.
The Number of Lifelines - We track when and how many people sign up to become someone's lifeline on our site.
Blood Lifeline Appointments - We track when and how many people (new donors) scheduled their blood donation appointment on www.BloodLifeline.com.
Ydonate appointments - We track when and how many people (current donors) schedule a blood donation appointment on Ydonate.
Ydonate registrants - We track when and how many people registered (but not yet scheduled an appointment) on Ydonate. These people have the intent to donate.
What other benefits (besides the obvious ones) do you think this will have for Virginia Blood Services? Have there been any unintended benefits of the campaign?
Yes most definitely! We didn't realize the amount of positive PR this campaign would receive from our traditional media outlets including our local TV stations and newspapers. We are pleased to see our community come together to promote such an important cause.
As stewards of our community's blood supply and the sole provider of blood to 22 hospitals throughout Central Virginia, VBS's goal is to aspire that each local hospital patient has the right blood component of the right blood type, at the right time.
We are now striving to educate donors to give specific blood products based on their blood type and patient needs. This campaign is the first step in that direction.
# # #
Clearly, social media can be a great way for non-profit organizations to engage with people that care about the causes they support. So how can you use social media in your organization? Ask the following questions:
What are concrete goals we can achieve by using social media?
Who in the organization understands social media sites and conversations well enough to manage a campaign or ongoing effort?
How will we monitor and respond what's being said about our organization?
How will we measure the success of social media efforts?
Share & Prove You Found It First
The Digital Slate
Looking for timely digital marketing and sales insights to grow your business? Subscribe to our monthly digital newsletter for marketing professionals.
Subscribe