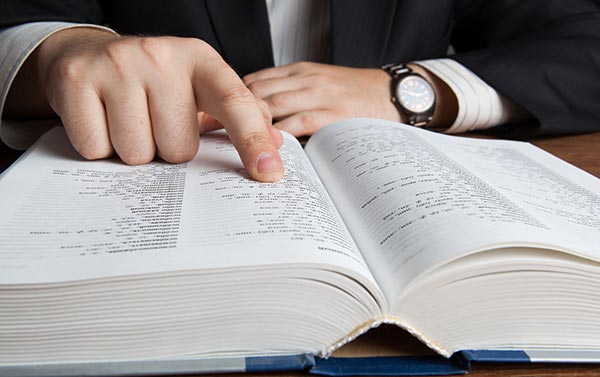 As more companies look to inbound marketing to build website traffic, generate leads, and convert customers, the number of articles written about this topic has exploded. And with an explosion of content comes buzzwords and fancy vocabulary terms that can confuse anyone not specializing in digital marketing.
Are you confused with all the buzzwords?
If you've been busier running your business than reading articles, here are ten popular content marketing buzzwords de-buzzed:
Internet Marketing, Content Marketing, and Inbound Marketing. There's been some discussion about the differences (and similarities) between these three terms. To begin with, Internet Marketing refers to any kind of marketing that takes place on the Internet, to include paid forms of advertising, as well as inbound marketing and content marketing themselves. As for the difference between content marketing and inbound marketing, we recommend you defer to HubSpot's definition: inbound marketing is the overall process of generating leads and customers using your website. Content marketing is a specific subset within inbound marketing that refers to the content you produce.
Responsive Design. Responsive Design is a buzzword that describes the process of designing websites that "respond" to different devices and screen sizes, such as mobile, tablet, and desktop. For example, if you visit our website on a mobile phone or tablet, it will provide a visually pleasing and easy-to-navigate experience. Older websites sometimes use a different framework for the experience that can lead to a bad experience and be difficult to read. In the recent news, this has become even more important because of the next buzzword on this list...
"Mobilegeddon." Google just made another of its notorious search engine updates, this time focusing on mobile-responsive websites, or "mobile-friendly" websites. If you get a significant amount of your website visits from people using phones or tablets, you need to make sure your website is mobile responsive. If you don't, your site may be penalized and pushed down the list of search results for users searching on phones and tablets.
Call to Action. Inbound marketing websites use Calls to Action to encourage website visitors to take specific actions when they visit the site. Calls to Action are the action-oriented phrases that appear on buttons and links all over the website, often related to the particular topic or piece of content being viewed. When clicked, these phrases lead to a landing page.
Landing Page. A landing page is a full web page dedicated to one offer in your inbound marketing arsenal. This page consists of a few paragraphs and a form that has to be filled out in order to download something, get a free demo, get a free trial, or some other action. The landing page provides an opportunity for the customer to submit their information and move further through your marketing funnel as a contact, and the layout, language, and images used on the landing page are very important.
Premium Content Offer. A premium content offer is the "carrot" that you offer to a prospect in exchange for their contact information. More often than not, this is a white paper or short eBook that provides information of interest to your prospective customer. It might provide your insight on a certain problem, or simply overview how to do something that your customer is interested in.
Social Reach. It's easy to see stats for the individual platforms that you manage. Social Reach takes these stats to another level by gathering the total number of people you have access to within your social media network. This gives you a comprehensive impression of your total reach and potential for engagement.
There you go, your introduction for Content Marketing Buzzwords 101. When you feel comfortable with this list, stretch your understanding of content marketing with Contently's recent post about the buzzwords you'll hear at SXSW-- there are a few great insights into the tongue-in-cheek future of content marketing, and we'd love to hear your thoughts on them in the comments below!
What words and phrases that you've heard that you want de-mystified? Let me know in the comments below and we'll answer them.
Share & Prove You Found It First
The Digital Slate
Looking for timely digital marketing and sales insights to grow your business? Subscribe to our monthly digital newsletter for marketing professionals.
Subscribe