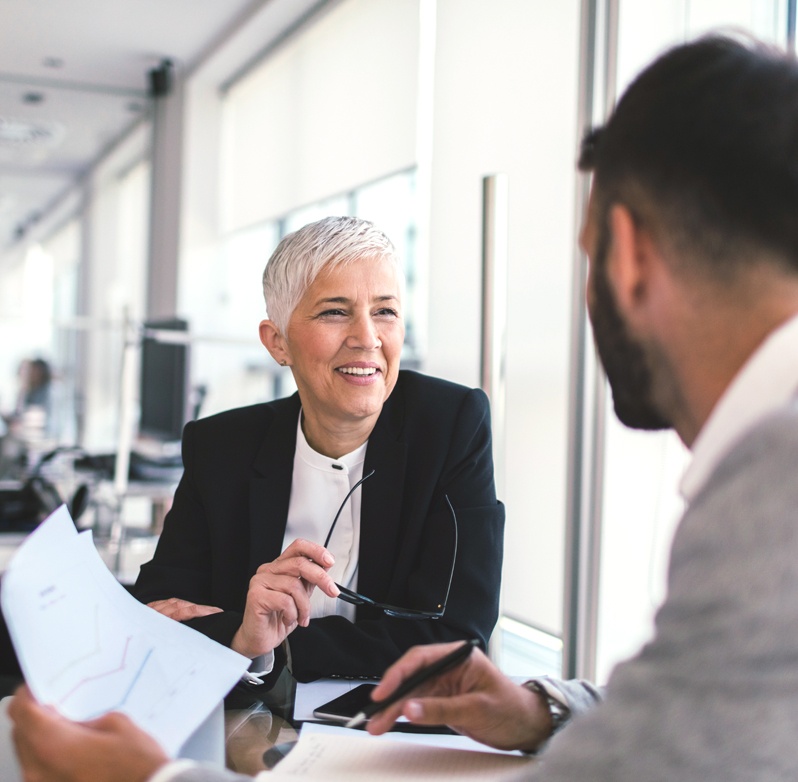 In a traditional sales model, sales reps act as gatekeepers of information. Today's buyers, however, are more empowered than ever before. Instant access to information allows for more informed decisions based on independent research, reviews, and comparisons.
Rethink Your Traditional Sales Approach
57% of the buying journey is completed before a buyer reaches out to a vendor. Inbound marketing strategies and conversion-focused websites are delivering more early stage leads to sales. These leads may not quite be ready to buy. Most organizations have not yet adapted their sales approach to this new type of lead. A shift needs to happen. Sales strategies need to be more helpful, consultative, and should include more touch points to stay front of mind with prospects. But all of that communication is a lot of work and sales reps are already overwhelmed. How can they keep up?
Give Your Sellers The Tools For Success
Inbound marketing without sales enablement won't produce a high ROI. Your marketers aren't the only ones who need to change strategies. Your sales people also need to learn new technologies and insights that are now required to effectively sell to customers.
Sales needs to provide prospects with the right information to help the prospect throughout the entire sales process.To do so, they need the tools to sell more efficiently. This includes automation technology, contextual messaging, helpful sales assets, and a clear and defined sales playbook.
Get Started
---
Talk to an inbound sales expert
Our Approach to Sales Enablement
1. Align Sales and Marketing
Providing prospects with the right information at the right time requires a great deal of coordination among sales and marketing teams. Unfortunately, most company's sales and marketing teams continue to work in disjointed and unproductive silos. To align your sales and marketing efforts, we:
Conduct a buyer's journey workshop
Define your integrated marketing funnel
Create a Marketing + Sales SLA (Service Level Agreement)
2. Connect CRM and Sales Technology
With the right tools in place, your sales and marketing teams can avoid the tedious, manual work that disrupts selling and wastes valuable time. Here are solutions we provide to help companies sell smarter:
Connect your marketing automation and CRM
Utilize tools that improve sales efficiency
Connect your website with your CRM to close more web leads
3. Develop a Sales Strategy Toolkit
Changing the way sales reps approach selling is no easy task. Our approach allows sales and marketing teams to smoothly transition into a more efficient process. We deliver a sales playbook that clearly defines the strategy, processes, and timeline for adoption:
Develop your new sales strategy
Create tailored email templates and messaging
Audit sales collateral and create new assets
4. Provide Ongoing Analysis and Training
With the right tools, sales activities can be analyzed and improved over time. Testing things like email subject lines, message timing, and which value propositions to promote can dramatically improve your sales effectiveness. Along with sales process optimization, we help organizations develop messaging and collateral to support new initiatives. Here are a few ways we improve sales operations over time:
Analyze and report on sales performance monthly
Create sales campaigns to support new initiatives
Coach the sales team
Facilitate collaboration between sales and marketing teams