Is your website outdated? Is it just a brochure for your business? Do you want your website to attract and deliver new customers reliably?
We help companies that want a custom website (no cookie-cutter websites) that generates leads for your business. After it's done, we host it, keep it secure, and stand behind the work by supporting your ongoing needs.
From developing a website strategy plan to design and development of a website that produces revenue, we have the expertise to transform your website into a new business machine.
Your website is your most important business development tool. Is it giving you the sales results you need?
Get a Free Website Consultation
How much does a website redesign cost?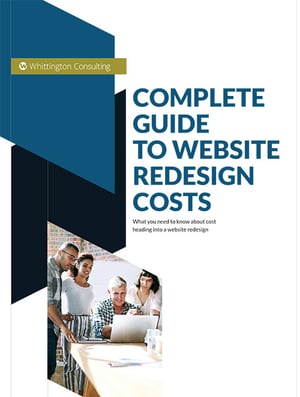 Your website is an investment in the future of your business. Websites and internet searches are the way people and companies start their buying process today.
Your website alone should generate enough inquiries to sustain your business. When our team designs a website, we expect that it will generate a return on your investment.
We price most of our website projects on a fixed cost basis, which includes strategy (customer personas and content audit), mobile friendly website design, a content management system, training on how to update your website and more.
Most website projects cost between $20,000 - $45,000, and many companies have our team perform ongoing maintenance/updates and website hosting with nightly backup. Some businesses that hire us to design their website also keep us on board to handle ongoing search engine optimization, paid online advertising, or create a digital marketing strategy to generate more website traffic and leads with inbound marketing.
For detailed information on cost, including a comparison of outsourcing versus building it in house, to cost considerations that you may not have thought about, read our downloadable guide on website redesign cost.