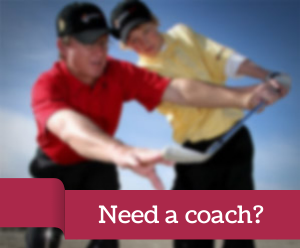 If you've ever played a round of golf, you know how difficult and frustrating the game can be. Managing your online marketing doesn't need to be as difficult as hitting the golf ball straight, though online marketing success may be as "hit or miss" without a good coach.
In the world of digital commerce, "consultant" seems to be a word that's appropriated in all kinds of industries. How many different types of consultants have you seen? Marketing consultant. Website development consultant. And of course the ubiquitous management consultant and social media consultant.
But to us, being a consultant means more than telling someone what to do or invoicing to chat on the phone. We see consulting as a coaching relationship with real goals, real movement, and real results.
And if you think about it, it makes a lot of sense: everyone who is good at something needs a coach, from Olympic athletes and famous musicians to award-winning actors.
The same opportunity exists for online marketing. If you're looking to manage your Internet presence, get more traffic to your website, or develop your marketing program, the right coach will make all the difference.
Here are three ways an Internet presence coach can help your company grow and your website perform.
1. Coaches help you customize your approach.
There's no one way to do online marketing right. What works for one company may not work as well or as quickly as it does for another company.
That's where an Internet presence coach steps in.
When you work with a coach, you have insight into whether or not a marketing strategy is likely to work for your company. A coach can show you how to see if something isn't working because you're doing something wrong -- or because it's simply the wrong approach. A coach can help fine-tune and save you time.
2. Coaches help you avoid rookie mistakes.
Coaches are even more important when you finally get started with the marketing approach that's right for you because they can help you avoid rookie mistakes.
Online marketing coaches can show you legitimate shortcuts for working with your website or assembling your email newsletter campaigns. They have a candid relationship with you and can warn you when you're about to take the wrong approach.
While you can get some of this information from industry blogs from HubSpot to Social Media Explorer, you need customized coaching for your business and the situations you face from competitors.
3. Coaches help you distinguish a learning curve from a failure.
The best kind of progress is positive and permanent. But we all know that when you first start something -- whether it's a training routine, a diet, or a marketing program -- there's a learning curve.
When you have an Internet presence coach, you get experienced insight into what's going on during this tumultuous beginning phase. How else would you know when it's time to call it quits on SEO optimization for a given keyword and try paid search instead, or when you need to make a few additional changes to achieve a good ranking? How else would you figure out whether it's more important to start guest blogging or if you should focus on your social media strategy?
Coaches help you know when to be patient and when to give up. They can help you identify when a strategy needs more time and when it is ineffective. Without the advice of a well-seasoned consulting firm, you might give up before you should or stick with something far beyond its efficiency point.
Your Internet presence could always be better, which means that the most important function an Internet presence coach serves is to help you get an overall sense of where your company is and where it needs to be.
Establishing and growing a relationship with an experienced and helpful coach will save you time, stress, and money over the long run.
[hs_action id="6177,6173"]
Share & Prove You Found It First
Signup For Updates
Like what you are reading? Receive articles directly to your email! We treat your information responsibly.
Subscribe